SEE BETWEEN THE LINES SERIES
If you are a designer, do you remember one of your first classes in design school? When your teacher started to explain about the elements of graphic design: the dot, the line, and the surface. In this project, we look at some logo design work created by thinking that the line is enough.
This personal project started on Dribbble and Logoground at the beginning of 2020. The feed includes a number of line-art and scratchboard styles, some designed for clients in branding projects.
See something you like? Some of them are for sale.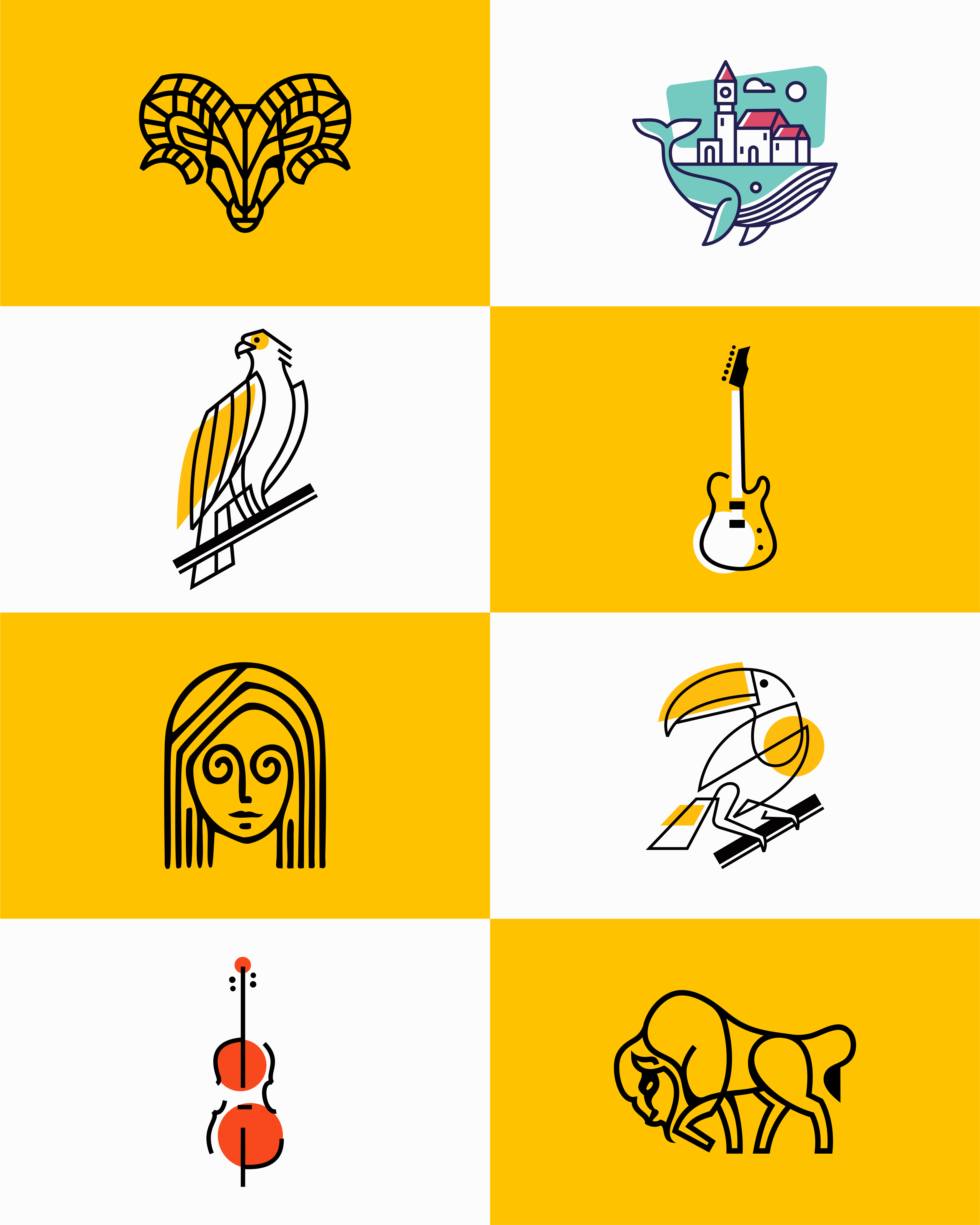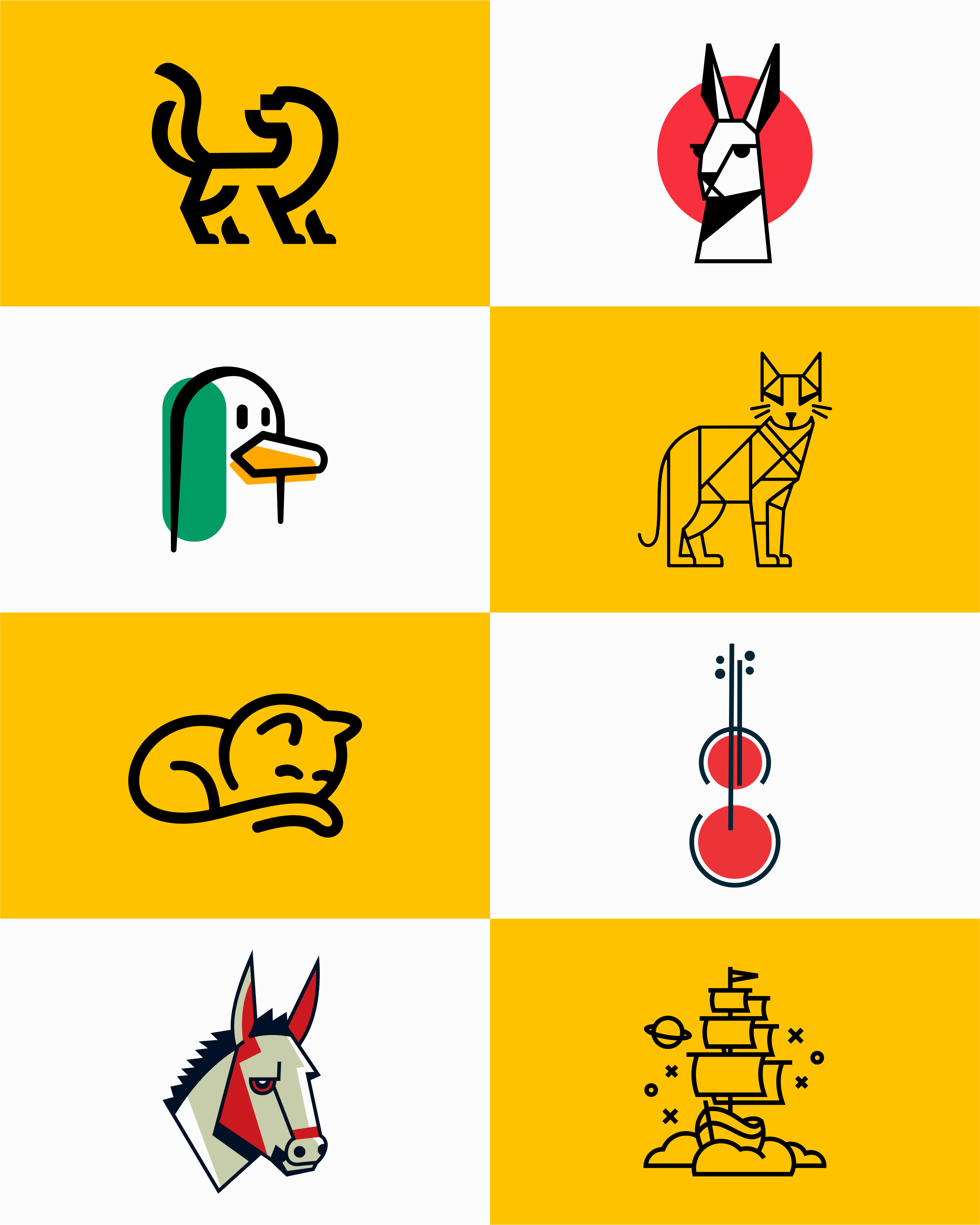 The line art trend is conquering the graphic design world—one line at a time. It's simple yet clever. A "line" is one of the basic elements of design and arguably the most important. As famed Bauhaus artist Paul Klee famously stated, a drawing is simply "An active line on a walk, moving freely." This can mean anything from a simple straight pencil line across a page to a complex and abstract pen sketch.
With minimalism and flat design still dominating the trends, line art is everywhere—sitting on top of splash photos in web design, creating memorable logos for new businesses, and combining into complex patterns used on tons of eye-catching product labels.
Hopefully, this project will culminate in an exhibition and the publication of a limited edition book in a few years, when the number will significantly grow.